News & Events
Find out what's going on at C3bank.
C3bank x Blooma makes a big impact on banking.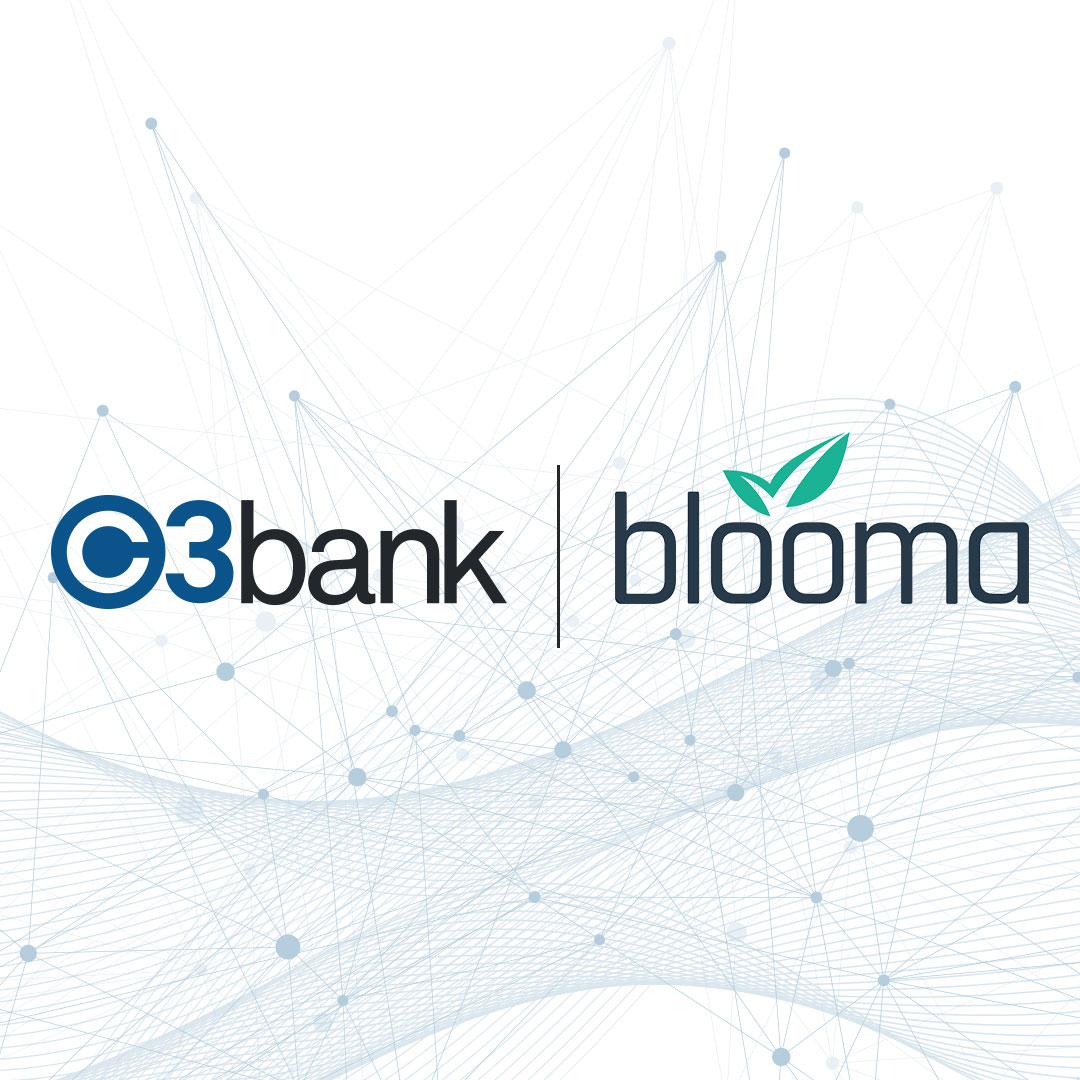 Thank you BankDirector.com for their recent article featuring C3bank's partnership with Blooma.

C3bank continues to think outside the box by partnering with key firms like Blooma to develop AI based tools to lead the new generation of banking.

Traditionally, lenders spend a lot of time manually gathering the data that factors into a potential deal. Blooma allows banks to outsource that process to its AI engines. It taps into third party databases to extract information about local real estate markets and scours the web for other relevant information, such as neighborhood crime statistics and negative news.

Read the whole article HERE
Design Magazine recent write-up on C3bank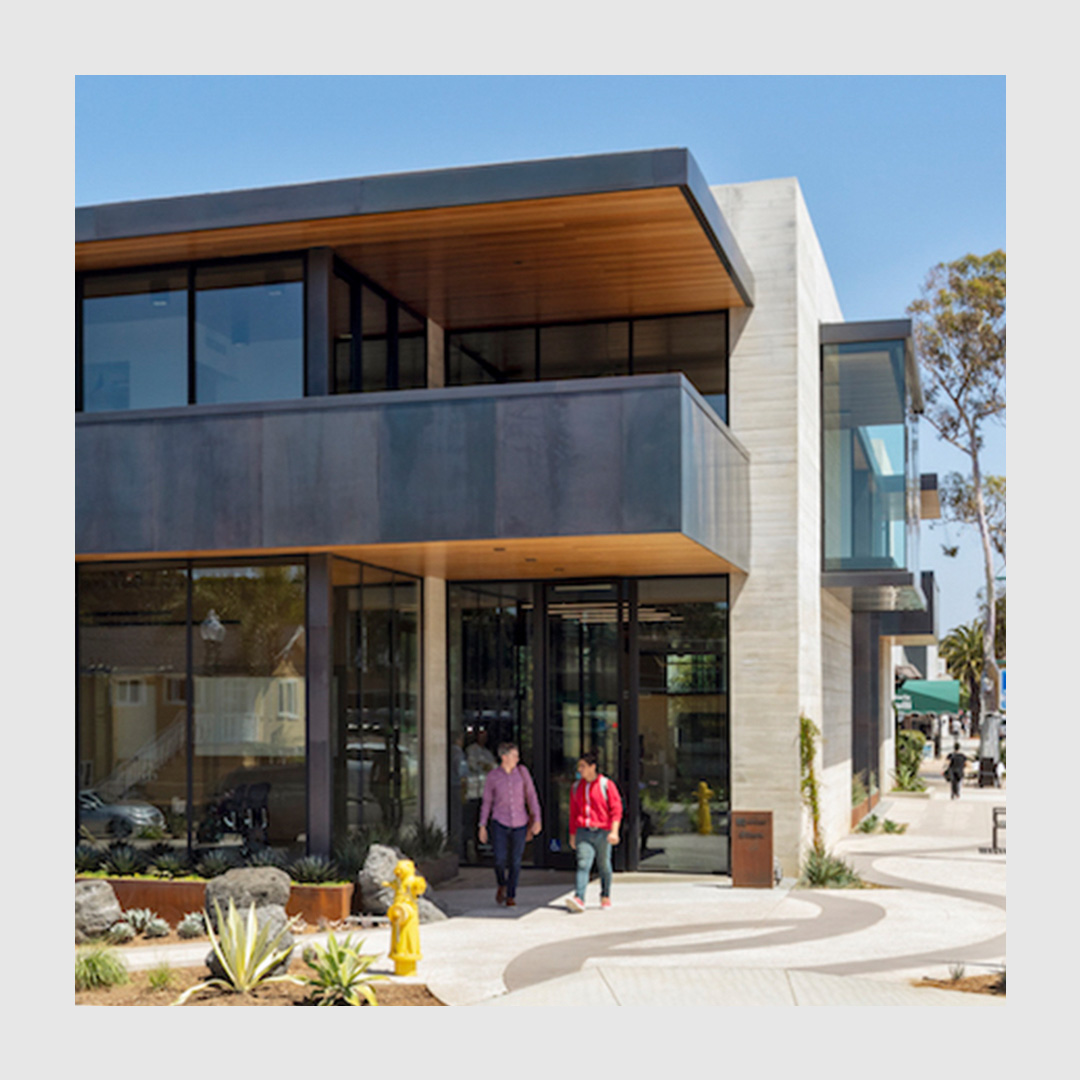 Thank you Design Magazine for the recent write-up on C3bank's Encinitas flagship location. Highlighting our interior design partners Blitz and the wonderful work they did as well as our architect, Cardiff local, Brett Farrow. "The ethos and collaborative business approach of ABP Capital and its affiliate, C3bank, are guided by three principles: honesty, transparency, and openness. These core values were the driving influences behind Blitz's interior design of the financial company's 15,000-square-foot headquarters in Encinitas, CA."

Read the whole article HERE
C3bank precautionary measures regarding COVID-19.
Precautionary measures taken by C3bank in response to the Coronavirus COVID-19 Pandemic can be found here.
C3bank CEO, AJ Moyer, discusses the bank's differentiators with SDBJ.
Rather than trying to be all things to all people, today's community banks are more likely to find a niche where they can excel and differentiate themselves from the competition. Read the entire article here.
Congrats Mike and AJ for being selected in SDBJ's SD500!
Michael Persall and AJ Moyer, were recently recognized as an influential figures in the special, annual edition "San Diego Business Journal: SD500″. The San Diego Business Journal annually recognizes 500 individuals across various industries as key players in the community.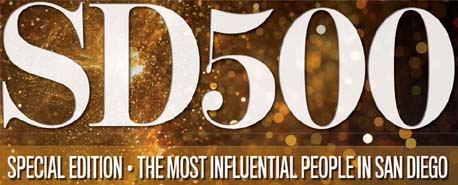 C3bank Aims to Be Local, National Presence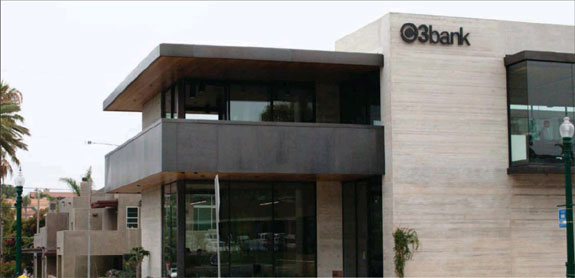 After doubling in size in just five years, C3bank was more than ready for its move into an impressive new 12,000-square-foot flagship building in downtown Encinitas. Read the full article Here.
C3bank is a Sip Stop for the 31st Annual Taste of Encinitas!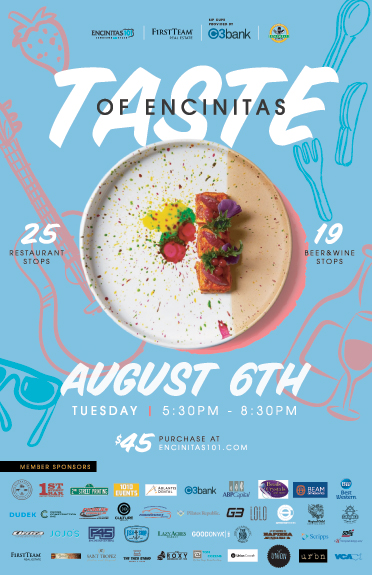 Come support your local businesses & taste buds at the 31st Annual Taste of Encinitas happening Tuesday, August 6, 2019 from 5:30pm-8:30pm! Enjoy tasty food, drinks, and live music locations all throughout downtown Encinitas. Restaurants will be crafting decadent tastes, while local businesses host Sip Stops of a variety of libations such as beer, wine, hard kombucha and more!
C3bank featured in Encinitas Magazine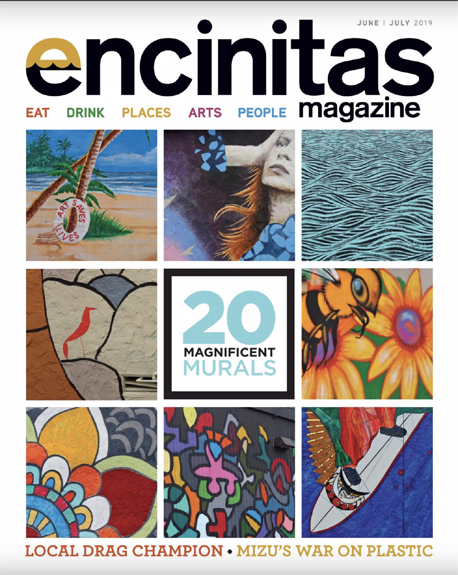 The Encinitas Magazine stated, "it's definitely not just another bank, this is a locally owned and operated bank and investment group that focuses mostly on the needs of local businesses, as well as commercial real estate" - Chris Cote. Read the full article from Encinitas Magazine.
C3bank Opened New Flagship Location in Encinitas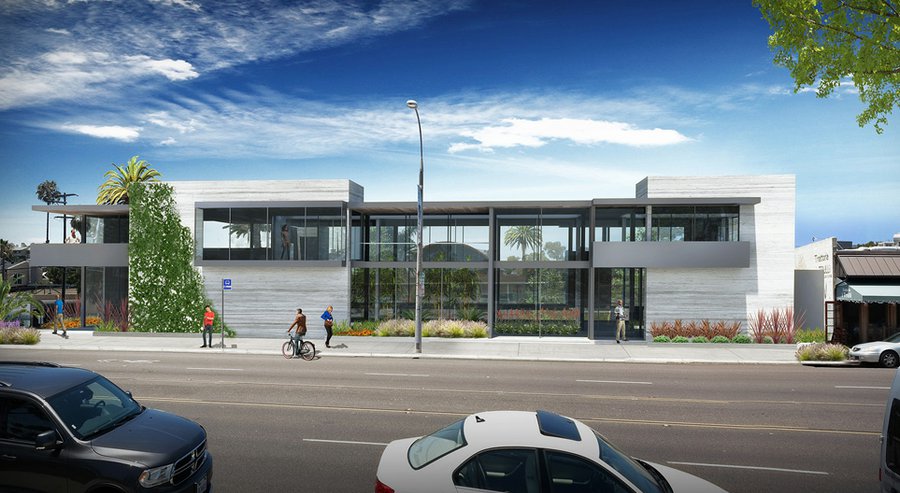 Opened in Q1 2019, construction is complete on our new state of the art Banking Center. Anticipated to be the "spot" for local business meetings, the center will provide a training center for online banking, usable meeting areas for local business and coffee center for conversing and building relationships.
The San Diego Union-Tribune: Encinitas OKs see-through buildin
Michael Persall, President of C3bank, Selected as EY Entrepreneur Of The Year San Diego Finalist

San Diego, CA – May 17, 2016 – EY today announced that Michael Persall, Executive Chairman of ABP Capital, affiliates, and C3bank has been selected as a Finalist for the EY Entrepreneur Of The Year 2016 Program in San Diego. On Thursday, May 12th the judging panel reconvened to discuss the results of semifinalist interviews, and 15 finalist companies were selected for the 2016 EY Entrepreneur Of The Year San Diego program. Winners will be announced at a formal Awards Gala on Monday, June 20, with more than 500 Founders, CEOs and other business leaders in attendance, at the Fairmont Grand Del Mar, California. Each spring, the business community comes together to celebrate regional semifinalists, finalists and winners. These honorees not only create and build market-leading businesses, but also help take the standard of excellence to new heights, transform the face of the industry, create jobs and contribute to the vibrancy of communities. Founded in 1986 in Milwaukee, Wisconsin, the EY Entrepreneur of The Year program has grown from 1 program to 25 US programs across 145 cities in more than 60 countries worldwide. Regional award winners are eligible for consideration for the EY Entrepreneur Of The Year National Awards. Award winners in several national categories, as well as the overall national award winner, will be announced at the EY Entrepreneur Of The Year National Awards gala in Palm Springs, California, on November 19, 2016. The awards gala is the culminating event of the EY Strategic Growth Forum®, the nation's most prestigious gathering of high-growth, market-leading companies. Learn more about Mr. Persall's journey as an EY Entrepreneur Of The Year semifinalist by following ABP Capital and C3bank online. Follow all the latest program developments @EY_EOYUS using #EOYSD and visit the San Diego regional website for more information: www.ey.com/us/eoy/sandiego.
C3bank Receives a 5-Star Rating From Leading Agency, BauerFinancial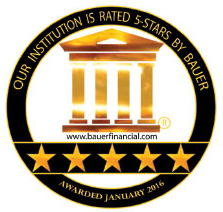 C3bank received a 5-star rating from independent rating agency BauerFinancial. The agency designates the bank as "Superior", its highest rating, and features institutions with such a ranking on the BauerFinancial Recommended Report. C3bank will also be featured in the August issue of Jumbo Rate News published weekly by BauerFinancial. The issue features the top 50 banks in the nation as determined by quality loan growth. Each bank is required to be considered "well-capitalized", considered "sound", and have at least an "Excellent" star rating by the BauerFinancial. BauerFinancial star ratings classify each institution based upon a complex formula factoring in current and historical data. The first level of evaluation is the capital level of the institution followed by other relevant data including, but not limited, to: profitability, historical trends, loan delinquencies, repossessed assets, reserves, regulatory compliance, proposed regulations and asset quality. Negative trends are projected forward to compensate for the lag time in the data. BauerFinancial employs conservative measures when assigning these ratings and consequently our analysis may be lower than those supplied by other analysts or the institutions themselves. More than 30 years of experience has shown this to be a prudent course of action.